Knowledge and processes
at your fingertips
Create expert systems for sales, marketing, and support teams to drive better performance.
Customers building better solutions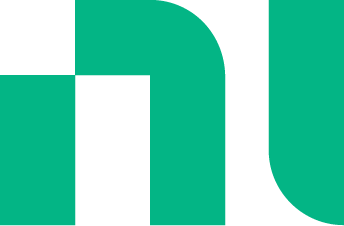 Transformational results
Improve Consistency
"I've been searching for this product for 2 years! We needed a system that could capture and standardize our complex proprietary processes."
- CEO
Increase Cross-Selling
"We were most suprised at the increase in cross-selling."
- VP Sales
Drive Incremental Revenue
"This is TRUE Sales Enablement!"
- Director Sales Operations
High Velocity Sales
"In 4 minutes and 4 questions, I was able to resolve what previously took 2 weeks of back-and-forth with the customer. Incredible!"
- Sales Engineer
Guided Selling
"Salesforce is a compass, Logictry is a map!"
- Product Manager
Customer Self Service
"It's like an advisor-lite which turns a typical advisor on its head from a company approach to a customer approach, speaking the language the buyer speaks!"
- IT Director
Cross Supporting
"This is the first time I have ever felt comfortable completing a technical sale alone without consulting an SME."
- SDR
Product Feedback
"This is way more powerful than Microsoft Forms for gathering product feedback."
- R&D Engineer
Empower your sales teams with better decision-making tools
Logictry gives you the ability to create expert systems to guide both internal teams and external customers to better insights and exponential revenue.
Increase sales
Improve efficiency and increase up-selling and cross-selling
Improve care
Eliminate inconsistency and update instantly
Take action
Integrate seamlessly and decrease sales cycles
Reduce training time
Selling is harder than ever especially with hundreds of SKUs and complex processes. Create interactive guided workflows, playbooks, configurators, and more to give customers what they need every time.
Cross-functional intelligence
Resources are spread across different departments and sales reps spend an average of 30 hours a month searching for and creating their own content. Instead of trying to manually manage all the moving parts, streamline searches with automation. Define workflows incorporating rules and information across the enterprise.
Support virtual engagement
Nearly 25-30% of employees will work from home several days a week. Onboard remote staff, enhance communication, and ensure collaboration to build productive work environments--anywhere.
You Can Do IT
Single-solution custom development is time-consuming and expensive. Create numerous expert systems in one no-coding platform that integrates with the tools you currently use.
A single source and version of truth
One centralized location to manage all of your sales resources, information, and content – complete with global version control and real-time recommendations.
Combine data sources
From spreadsheets, documents, PDFs, and assets, make sense of them all in one place.
Capture tribal knowledge
Democratize expertise and standardize processes so each one is a top performer.
Guide new staff
Solve the "cold start" with expert guidance at every user touchpoint.
See results in just weeks